GT Holidays Digital Marketing Success Story
About The Client
GT Holidays is one of South India's largest travel agencies. It is an ISO 9001:2008 certified company that has arranged over 300K+ destinations, having partnered with over 1000 agencies. Customized travel planning at the client's budget is their USP. Their tour planning process starts by speaking to the client to understand their travel style, affordability, and preferences. They provide a wide range of holiday tour packages, including destination wedding packages, honeymoon packages, spiritual packages, group tours, and cruise tours in India and across the world.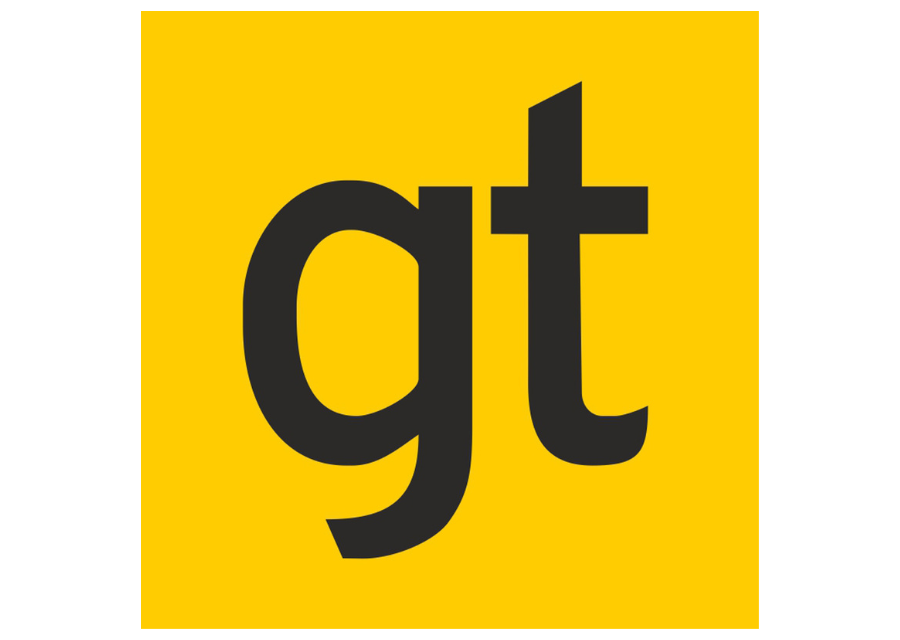 SEO Milestone Success
From April 2022 to July 2023, our website has tracked an impressive 31M total impressions on Google. What's particularly noteworthy is that 51% of our users discover us exclusively through Google search. This underscores the significant impact of our SEO efforts. Our website's user flow is equally remarkable: back in January 2020, we started with a modest 10 to 50 daily users. Fast forward to today, and our daily user count has skyrocketed to over 7,000. This substantial growth is a testament to our dedication to providing valuable content and enhancing our online presence. We're excited about the journey ahead and remain committed to delivering top-notch experiences to our expanding user base.
The Problem
GT Holidays has a vast client base, including celebrities and VVIPs who are often repeat customers. But none of this reflected online – their website did not rank in the first few pages for travel-related keywords. Most importantly, information about the client wasn't uniform – there were discrepancies in the phone number, email address, etc. While they had a social media presence by way of Twitter and Facebook, there has hardly any activity on that end.
They had a static HTML website and used shared hosting. As for the content, it was plagiarized and low quality.
What We Did
Our focus was two-pronged – we wanted to get the GT Holidays website to rank well for select travel-related keywords and build the client's brand online. Over a series of discussions with the client, we decided on the project timeline – from planning to execution and results, the entire campaign could take around 3-6 months to bear fruit.
Keyword Ranking in Google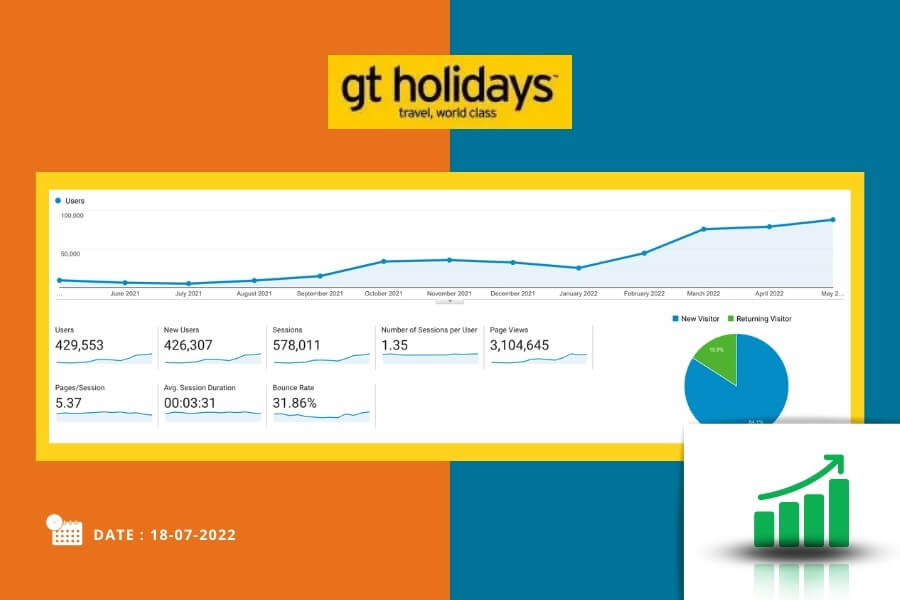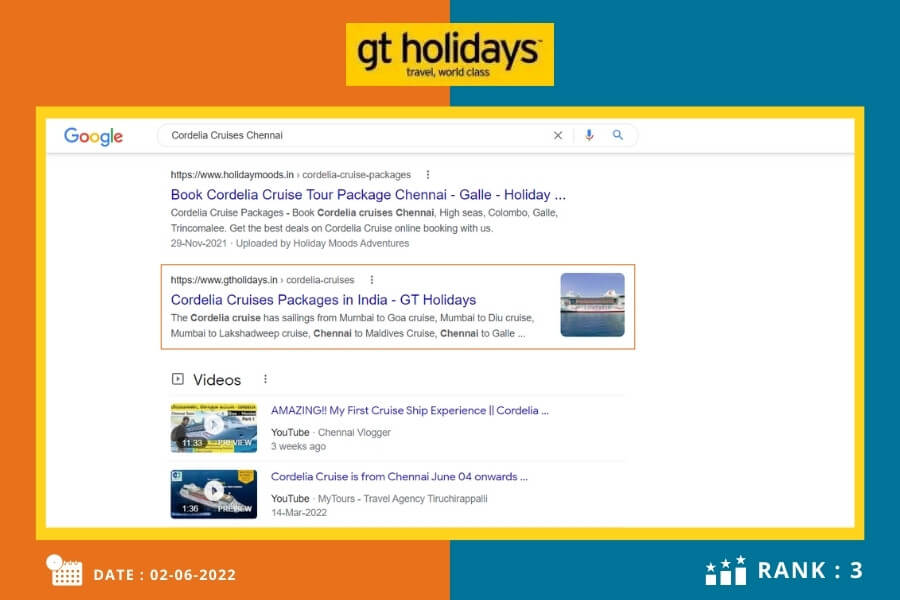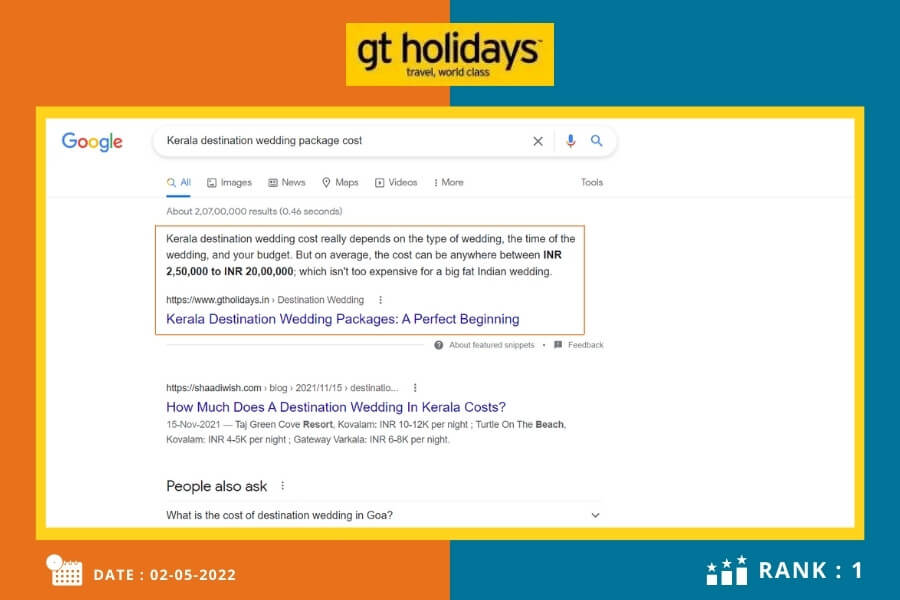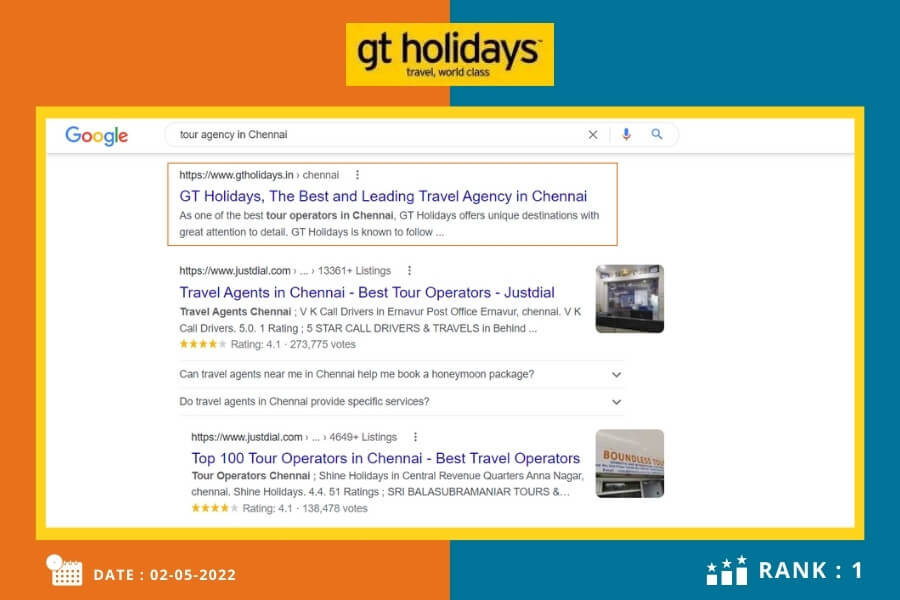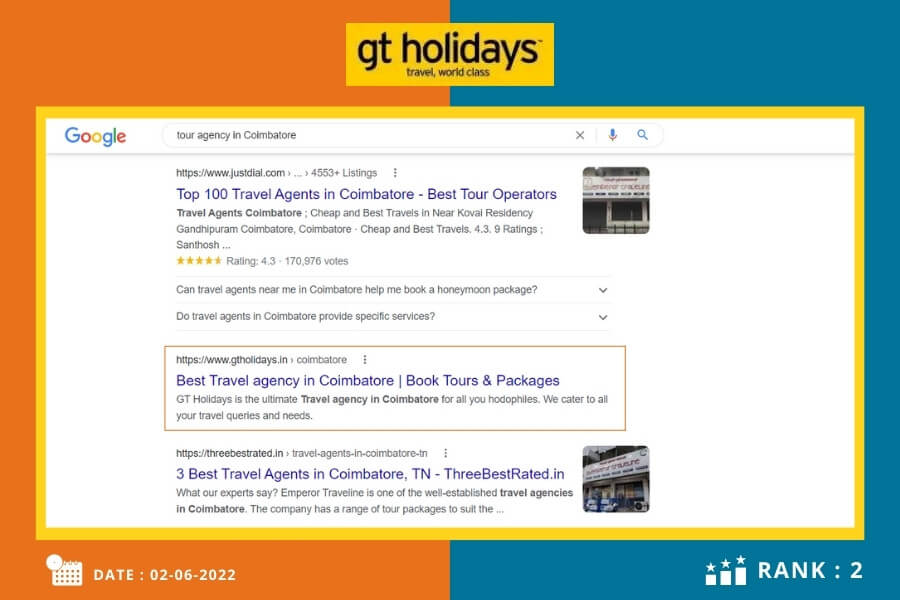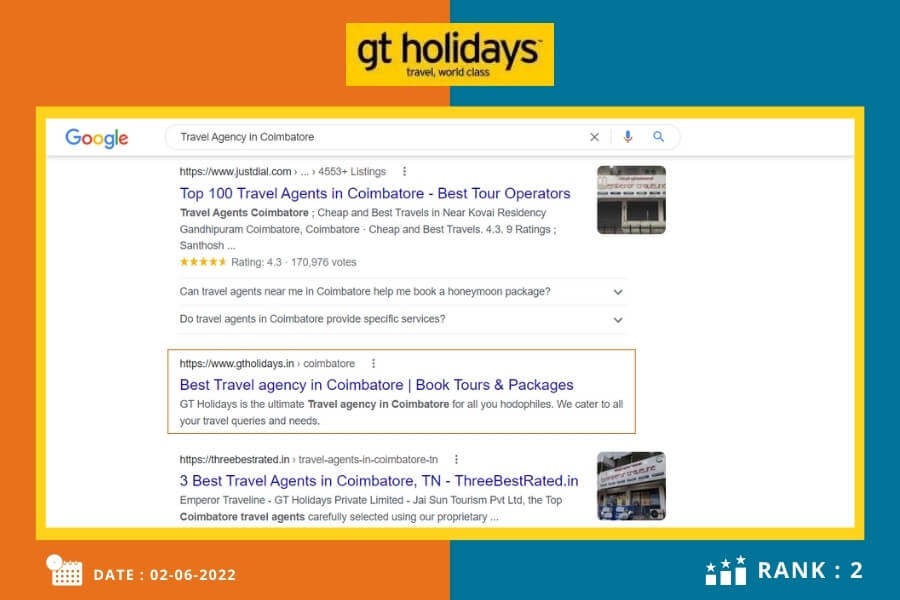 Fixing Server Issues
The GT Holidays website used shared hosting services, which caused multiple issues, including slow loading and downtime.
The biggest problem with shared hosting is that the client did not have root access credentials – during a downtime, nothing can be done until the shared host provider resolves the problem.
It also involves a higher security risk and is prone to errors during high traffic. With shared hosting, you have limited access to the backend and less bandwidth and storage when compared to a virtual private server.
One of the first things we did was move the website to VPS for better control and more value for money. The website is now migrated to Amazon Web Services with more than 1000 pages and 3GB speed thanks to the latest version server.
Over time, our technical associates helped overcome the client's server issues. Currently, the website experiences zero downtime. The website can take up to 4500 daily users without traffic or loading issues.
On-Site SEO
The GT Holidays website wasn't optimized before, causing issues including poor load speed, broken images, irregular image size,
unoptimized meta data, etc.
One of the first things we did was create a website structure with a wireframe of specific pages with customized designs.
Our team then worked on keyword research to find phrases relevant to the client's business and web page. These phrases were used to write meta titles, descriptions, and H1 tags, ensuring each metadata was unique and framed. Ideally, the chosen keywords must have reasonable competition but significant search volume. Needless to say, they must be relevant to the page and have a strong conversion value.
At Wizi Digital, we worked on the website's 500+ images, ensuring each had an alt attribute. We reduced file size without compromising picture quality and got rid of decorative images. Our content team named each image descriptively and in plain language.
We used Google's Page Speed Score to get a page speed of 91+ and ensuring a YSlow score of 90+ in GTmetrics. YSlow is an opensource tool that analyses websites and offers suggestions to improve performance.
Some of the other issues we handled and currently manage include robots.txt file optimization, 404-page redirects, 301, 302, 4XX, 5XX errors monitoring and optimization, URL optimization, XML sitemap submission, broken links optimization, external link optimization, frame optimization, language optimization, website structure optimization, open graph, and structured data markup, HTTPS certification with setup, and fixing canonical issues.
Off-Page SEO
As earlier said, the client did not rank well for most travel-related keywords. Another major problem we had was to remove the thousands
of low-quality backlinks created by the client's earlier digital marketing agency.
This is a black-hat technique that could potentially hit the website very badly during an algorithm update.
We began by using a premium SEO audit tool to audit the website and identify travel-related key phrases. Our content writing team wrote a new meta data set using the new keywords. We conducted a detailed backlink audit and contacted Google to remove all unwanted and unrelated backlinks to ensure only quality links on high-quality niche websites remain.
Some of the other off-page SEO promotions we did include social bookmarking, local business listing, directory submission, image submission, PDF creation and submission, video creation and promotion, infographic designing, article submission, etc. on high-quality directories. We also created local business listings for the business.
We have now managed to rank No. 1 internationally for all package-related keywords. Currently, we rank on the first page of Google for all major travel-related keywords.
Managing Branding
While the client had a social media presence, the page had little or no activity. We optimized the pages to add a phone number, address,
website URL, basic information, etc.
Our content team publishes a daily update on all social media accounts. We covered a wide range of topics through these updates, including posting reviews and testimonials from satisfied clients, funny anecdotes, travel photos sent by our clients, discount deals, and shoutouts by our celebrity clients.
Our content team publishes a daily update on all social media accounts. We covered a wide range of topics through these updates, including posting reviews and testimonials from satisfied clients, funny anecdotes, travel photos sent by our clients, discount deals, and shoutouts by our celebrity clients. We also began replying to people commenting on Facebook, Twitter, and Google. When people were happy, we thanked them. And when they were upset, we apologized and tried providing a solution with help from the client.
Managing The Client's Content Strategy
The content on the website was all over the place. There were not updated and had a few grammatical and structure errors.
We also noticed that the website content was hardly unique. Our content team worked with the client to strategically place keywords on the pages, ensuring the website content was information-rich. We also updated the GT Holidays blog to promote keywords related to the website.
Fixing Website Design Issues & Maintenance Issues
The website had a basic HTML template making it difficult for the client to modify the design or make functional changes.
Content management is also a huge issue in an HTML website. They had to depend on a developer to make any changes that were time-consuming and cumbersome.
We suggested the client move the website to WordPress to make it more user-friendly and SEO-friendly. Since WordPress is an open-source platform, it has more plugins and has multiple theme options. We purchased a travel-related theme that was coding friendly and perfect in terms of security. Our development team generally follows a 100-point migration checklist that helps deliver a seamless user experience. In fact, we managed to revamp the entire site without losing any SEO rankings.
Currently, we provide monthly website maintenance for the website. We handle plugin updates, updating themes and files, WordPress version upgrade, monitoring unusual traffic, security enhancement and updates, spam comments monitoring, spam filtering, malware scanning, code tuning & optimization, and W3C HTML errors monitoring and optimization.
Paid Ads Strategy
Earlier, the client spent hundreds of dollars on Facebook, Google, and Instagram ads without much results. The client's paid ad strategy was
haphazard and not according to established guidelines.
Our ad team followed a clear strategy by setting up proper Google and Facebook ad accounts. We create unique landing pages for each of these sites and ensured the landing page loaded quickly and had relevant content. Currently, the CTR is 25% while the CPC is Rs. 12 on Google Ads – compare this to the earlier CTR which as 6% and the CPC was Rs. 45.
The Current Situation
The Current Situation The client's website ranks well for most keywords and has a brand-new website with a unique travel-related design. Page likes on Facebook and Twitter have increased over 10 times, and their reviews on Google.
This is an ongoing project where we're continually helping the client promote their business on Google and their latest campaigns. Our team manages their onsite and off-page SEO, social media strategy, and website and server maintenance. We also monitor their online reputation, helping them reply to positive and negative opinions on the internet.
We've put together a downloadable version that includes complete information about how we helped the client achieve digital marketing success.
Talk to Us
Contact us if you'd like to harness the power of data-driven results to create a unique website design that attracts and converts users.
+91 8939 6909 23
Our Prime Services
Our software solutions have helped companies across industries achieve their goals and drive growth.
We Strongly Believe in Mahatma Gandhi's Quote
"A customer is the most important visitor on our premises; he is not dependent on us. We are dependent on him. He is not an interruption in our work. He is the purpose of it. He is not an outsider in our business. He is part of it. We are not doing him a favor by serving him. He is doing us a favor by giving us an opportunity to do so."
Mahatma Gandhi
Tools and Technologies We Use
Our software solutions have helped companies across industries achieve their goals and drive growth.
Search Engine Optimization

Digital Marketing

Web Development

Technology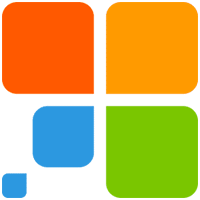 Powersuite SEO
Rank Tracker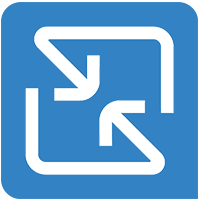 link Assistant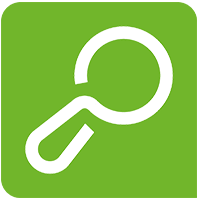 SEO Spyglass
website Auditor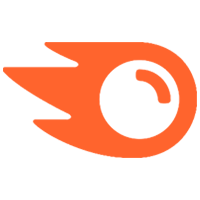 Semrush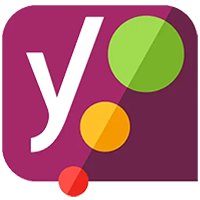 Yoast SEO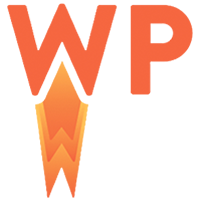 WP Rocket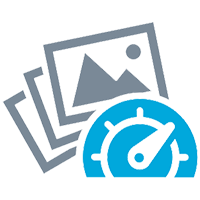 Imagify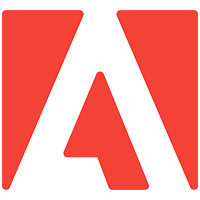 Adobe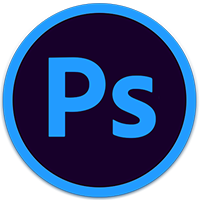 Adobe Photoshop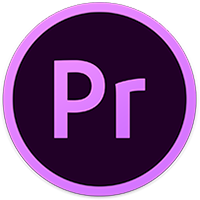 Adobe Premiere Pro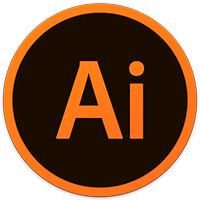 Adobe Illustrator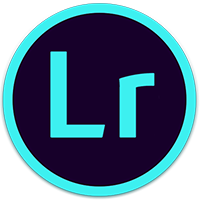 Adobe Lightroom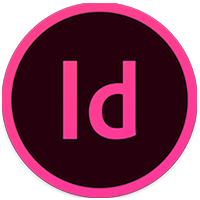 Adobe Indesign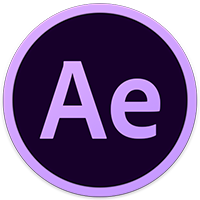 Adobe After Effect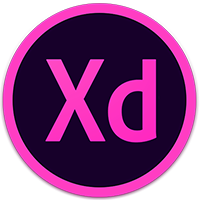 Adobe XD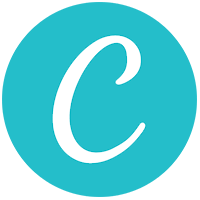 Canva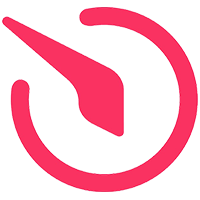 Elfsight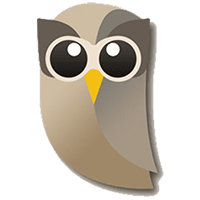 Hootsuite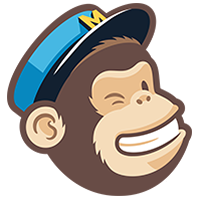 Mailchimp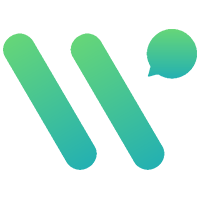 Wati.io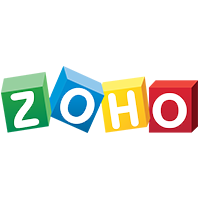 ZOHO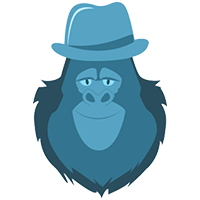 UseBouncer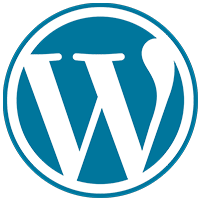 WordPress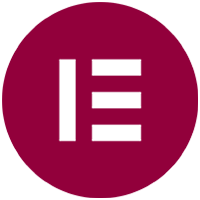 Elementor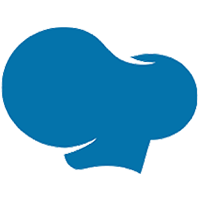 WPBakery Page Builder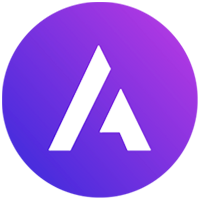 Astra

Envato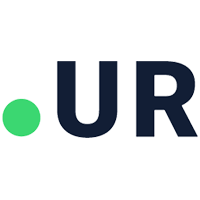 Uptime Robot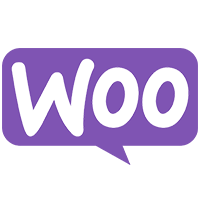 WooCommerce
Wordfence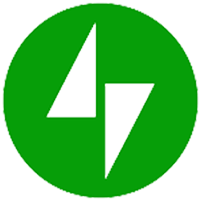 Jet Pack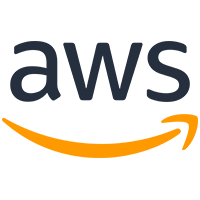 AWS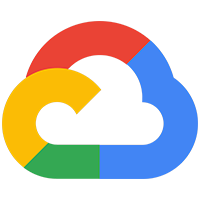 Google Cloud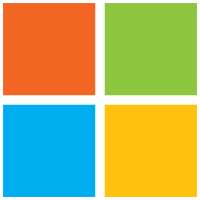 Microsoft Azure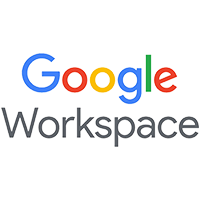 Google Workspace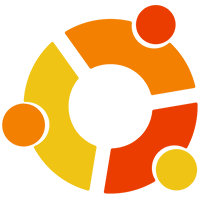 Ubuntu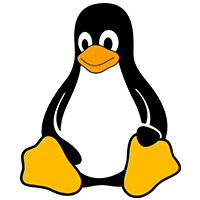 Linux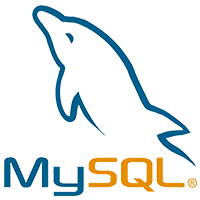 MySQL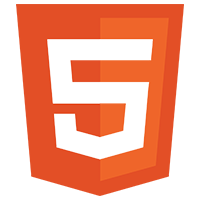 HTML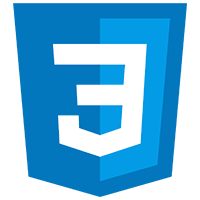 CSS

PHP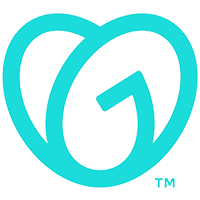 GoDaddy
Trusted Excellence Solutions
100% Quality Guaranteed
Excellent Customer Support
Long Term Trusted Relationships
We're Industry Leaders
100% Safe & Secure
Get Dedicated Team
Never Outsource Your Work
Our Strengths
At the heart of our software solutions is a passion for innovation, driven by the latest technologies and industry best practices.
100% Quality Guaranteed
Excellent Customer Support
Long Term Trusted Relationships
Strategic Approach
Proven Results
We're Industry Leaders
100% Safe & Secure
Get Dedicated Team
Transparency
Continuous Support
Never Outsource Your Work
Strong Emphasis on Quality Control
Few amazing companies we work with